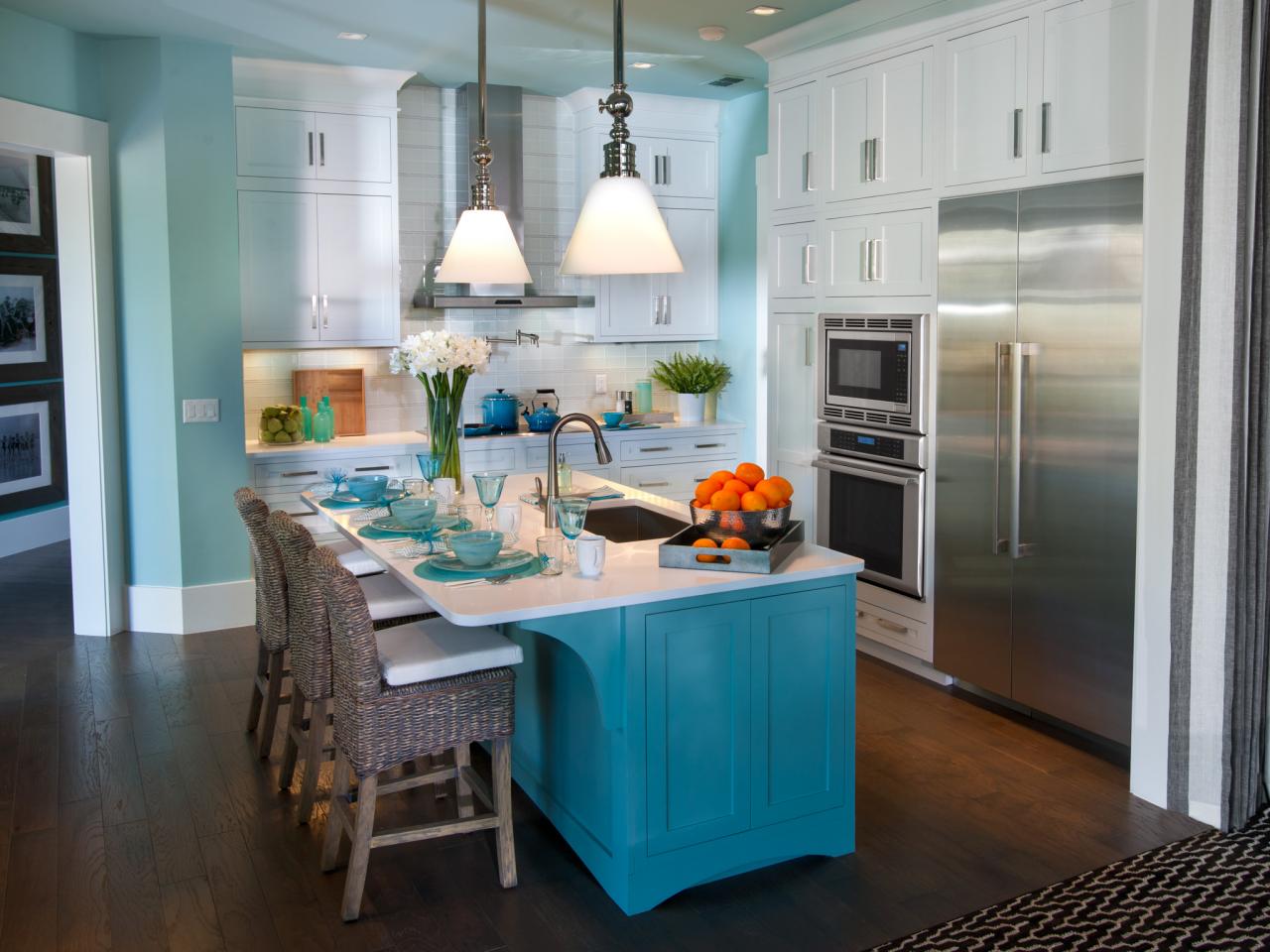 You guessed correctly if you chose option A. The HGTV Smart Home 2013 kitchen's watery color scheme brings the outdoors in. Designer Linda Woodrum let the beachy locale inspire the island's tropical turquoise shade that she contrasted with crisp white in the wall cabinets, quartz countertops and glass subway tile backsplash.
We randomly chose one person from the comments, and Rose is the winner of a Honeywell HeatBud personal heater and MistMate Humidifier. Congrats!
Check back next Wednesday to decorate a new space.